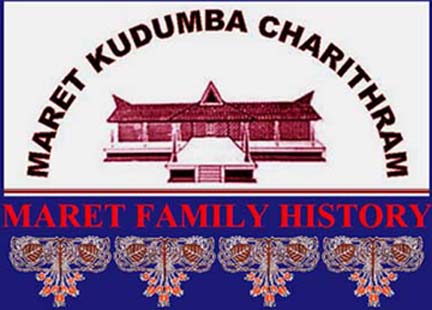 |
Home
|
Heritage
|
Family Tree
|
Mundolil Upashakha
|
Manayammannil Upashakha
|
Maret Upashakha
|
A Happy Occasion
|
Maret Kudumbayogam | Maret Kudumbayogam Schedule | Vadakkethalackal Mahakudumbam | Photo Gallery | News & Events |

MANAYAMMANNIL UPASHAKHA
(Manayammannil Branch)

OUSEPH:***

The second son of Maret Ninachan was having very good personality. He was a man of principles and very much keen in keeping up the good name of the family and he was our great grandfather of Manayammannil Upashakha. Ouseph and younger brother Avirachan were very identical and was difficult to distinguish. He married Achiyamma D/o. Poulochan, Chalakuzhiyil, Tiruvalla.
This couple had seven sons: Ninan (Parakkadavil), Poulose (Pattuveettil), Oommumman****(Mannamcheril), Cheriya (Chengaroor), Fr. Abraham Maret (Vadakkethalackal), Idichandy (Peroor) and Mathai (Manayammannil).
Daughters: Aley and Mariya. Aley was married to Oommen, Kochupurackal, Kottayam and Mariya to Kuruvila Varkey(Reg. Director),Poothicottu, Mepral.

(1) OUSEPH NINAN - MARET PARAKKADAVIL.

Was a very healthy and strong person. Main occupation was agriculture. Achiyamma, Banglavil, Karthikappally was his wife.
Two sons: Korechan & Philipose and two daughters: Aley & Achi.
Aley was married to Oommen, Kaithayil, Kallooppara.
Achi to Kurien, Kodiyattu, Tiruvalla.

KORECHAN:


He died at a very young age.

PHILIPOSE:

His main occupation: agriculture, died at the age of 63. Wife Achiyamma was from from Charukunnel, Melukara.
One son: P.P.Ninan(Kunjoonju), and five daughters: Achiyamma, Mariyamma, Aliyamma, Sosakkutty, Annamma.
Achiyamma was married to Avarachan, Thumchathu, Vakathanam.
Mariyamma to Kochukunju, Varukunnel, Perumppatti.
Aliyamma to Unnikunju, Thundiyil, Anicaud.
Sosakutty to Mathews, Moozhikkal, Ranni.
Annamma to Philip, Parappottil, Ayiroor.

P.P.NINAN(Kunjoonju):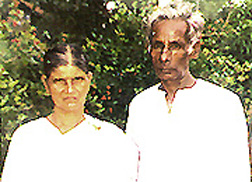 was active in politics. He has held various positions such as Kallooppara Service Co-opeeative bank director, Small Scale industries President, Kallooppara Public Library committee member, President of Maret Kudumbayogam etc. Married Annamma, D/o. Aliyas, Mammoottil, Thalavady.
Three sons: Sunny, Aliyas Maret(Sojan) & Philip Ninan(Sabu).
Five daughters: Susan, Aliyamma(Kunjumol), Saramma(Saly), Annamma(Ammini),& Usha.
Sunny died at a very young age.
Susan is married to Philip, Alummoottil, Venmani.
Aliyamma(Kunjumol)to Varghese, Puliprameprathu, Kuriyannur.
Saramma(Saly) to Mathew, Karackal, Keezhvaipur.
Annamma(Ammini) to Raju, Peruvanthethu, Cherukol.
Usha to Raju, Cherayil, Kadampanitta.
Aliyas Maret(Sojan): After education worked in Bombay, Gulf etc. and afterwards settled in USA. Married Leelamma, D/o. Varghese, Valyathu, Karakkattu.
Son: Ninan(Tijo) and Daughter: Annamma.
Philip Ninan(Sabu):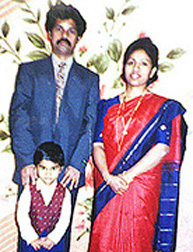 After education worked in Bombay and Gulf for some time and went to USA. Married Beena from Tharakan Veettil, Chingavanam.

(2) POULOSE JOSEPH - PATTUVEETTIL.

Was interested in agriculture. He was a quiet person. He was burried in St. Mary's Church, Kallooppara. His wife Annamma was from Puthenpurackal, Kadampanitta. Had only one son:Poulose Joseph(Jr.)

POULOSE JOSEPH(Jr.)


A quiet and elagant person. Agriculture main occupation. Founder of MDLP School, M.North. Died at the age of 93, 5th Sep 1964. Wife Mariyamma was D/o. Varghese Muthalali, Kallotte, Adoor.
One son: M.P.Paul (Kunjupoulochan)
Four daughters: Annamma, Kunjandamma, Aleyamma & Mariyakutty.
Annamma was married to Geevarghese, Moothedathu, Kallooppara.
Kunjandamma to Thomas, Thondamvelil, Thumpamon.
Aleyamma Joseph (Kocheliyamma):
Is unmarried. She is a very active participant in the Maret Kudumbayogam regular meetings and being a senior member of the family, is able to give valuable informations on family matters
to the younger members of the family.
Mariyakutty is married to Jacob, Valuchirayil, Mannar.

M.P.PAUL (Kunjupoulochan):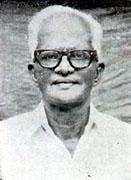 Was in Singapore for a long time, especially during world war II. After the war came back and became active in political and social areenas. Was Trustee of St. Stephan's orthodox church, President of Maret Kudumbayogam, Secretary of Chengaroor Co-operative bank, Commitee member of Kallooppara Syrian Convention etc. His efforts to revive Vadakethalackal Kudumbayogam and bring it back to its present status will be remembered by all family members at all times. He died at the age of 82 on 15-1-1988.
Wife: Achamma D/o. Mathew Mappilai, Maniyaneth, Kandathil, Tiruvalla.
Two sons: Josey Paul(Kunjumon) & Mathew Paul (Sunny).
Only daughter: Moly, married to George, Kuttiyil, Thalavady.
Josey Paul (Kunjumon):


An energetic person, active in social and political fields; now settled in USA.
Wife: Annamma D/O. T.C.Paul, Thayyil, Thottakkadu.
Son: Paul J. Maret; Daughters: Jessy Jose & Jaya Jose.
Jessy Jose is married to Viju Mathew S/o. M.K.Mathai, Mammoottil Malancharivu Puthen Veettil, Kizhavallur.
Jaya Jose: Unmarried, working in USA.
Paul J Maret: After education working in USA. Married Joice D/o.Paul, Kattuchira, Kothamangalam.
Mathew Paul(Sunny):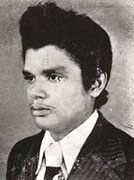 After education worked in MRF and in Gulf sor some time. Died at the age of ......
Wife: Joyamma D/o. M.P.Kuriakose, Vallikkattu moolayil, Vakathanam.
Sons: Manoj M Maret & Syriac M Maret
Daughter: Manju Susan Maret.

(3) OOMMUMMAN (OUSEPPACHAN) - MMANNANCHERIL.

Main occupation was agriculture. Died at the age of 51, burried at st.stephen church, Kallooppara. First wife, a member of Poruvazhi family, Shooranadu, died before any child is born. Second wife was Annamma, Vadakethazhayil, Thumpamon.
Three sons: Oommen Joseph(Kunjouseppachan), Cheriyakunju, M.O.Abraham (Kunjavarachan).
Four daughters: Sosamma, Aliyamma, Mariyamma, Kunjannamma.
Sasamma was married to Pappi, Ponvanibhathu, Kayamakulam.
Aliyamma to Oommen, Kavarathu, Karichal.
Mariyamma to Pappi, Nalanthara, Ollassa.
Kunjannamma to Keevarichan, Ambrayil kizhakeparambil, Thalavady.

OOMMEN JOSEPH(KUNJOUSEPPACHAN):


Main job was agriculture. He was familiar with ayuvedic treatments.
First wife Pennukunju, D/o.Eappachen, Moothedathu Puthenpurackal, Kadamankulam, Kallooppara, died after giving birth to a daughtr, Kochannamma.(Kochannamma was married to Keevarichan, Vattacherril Poikkudiyil, Mallappally).
Second wife was Achiyamma D/o. Mammen, Kaithayil Thakkannattil, Puthucherry. Achiyamma died on 8-12-1987.
One son: M.J.Oommen(Oommachan) & one daughter:Sosakutty.
Sosakutty was married to Eappen, Thottamparambil, Kanam.
Kunjouseppachan died on 2-7-1966.

M.J.OOMMEN(Oommachan):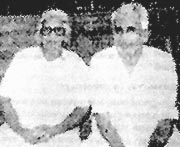 was running his own business initially and now taking care of domestic matters only.
Wife: Aliyamma, D/o.Kochunni, Vengal Padinjareveettil, Thalavady.
Three sons: Joseph Oommen(Jose),Ipe Oommen(Babu), M.O.Cheriyan (Aniyachan)
One daughter: Aliyamma (Moli) married to Ipe from Kottappurathu family, Chennithala, Mavelikkara.
Joseph Oommen M.Sc.B.Ed.(Jose):


Was teacher in Nigeria for sometime. Now he is in Baroda.
Married Beena d/o.Avarankutty, Attumalil, Thalavadi. Beena is also a teacher in Baroda.
Son: Niketh & Daughter: Nimisha.
Ipe Oommen(Babu): After education he was a teacher in Central ITC, Mallappally. Was trustee of St. Stephen Church, M.North.
Wife: Saramma(Jessy) d/o.Aniyankunju, Valuparambil, Kallooppara. Babu and family are now settled in USA.
Two Sons: Nibu Oommen Ipe & Nithin Chandy Ipe, both are studying.
M.O.Cheriyan MSc.BEd.MBH(Aniyachan): After graduation, working in Baroda. He was very active in Manorama Balajanasakhyam.
Wife: Jolly, d/o.Baby, Valiyavettil, Kozhencherry. Jolly is a bank officer.
Two sons: Ajoe & Ajin, both studying.

M.O. ABRAHAM (KUNJAVARACHAN):


Was in teaching proffession early days. Then left teaching and started concentrating in agriculture.
Married Aliyamma d/o. Chackochan, Kannamkara, Kandathil, Vallankulam.
Three sons: M.A.Oommen(Kochunnoonni),M.A.Chacko(Chackochan) & Josey Abraham(Kochukunju)
Four daughter: Chinnamma, Mariyamma(Kunjoonjamma), Thankamma and Moly
Chinnamma is married to Eapen, from Elanjimoottil family, Vembala, Tiruvalla.
Mariyamma to John, Kandannathu, Elanthur.
Thankamma to Kunjoonjachan, from Karippottu family, Panayampala.
Moly to Abraham Thomas, Panikkaruveettil, Tiruvalla,

M.A.OOMMEN(Kochunnoonni):
After education, was working in Bhadra estate, Karnataka. Returned to Kerala in 1989 and concentrating in domestic matters.
Married Ammini, D/o. Jobe, Kunniparambil, Niranam.
Two Sons: Abraham Oommen (Shaji), Jacob Oommen (Babu)
Three daughters: Aliyamma (Lillykutty), Annamma (Kochumol) & Mariyamma (Babykutty)
Aliyamma is married to Sunny, Vezhalil, Niranam.
Annamma to Prasad, Pathinaruparayil, Karipuzha.
Babykutty is still unmarried and working with Muthoot group of Bankers.
Abraham (Shaji): After graduation working with Manorama group companies.
Married Susan D/o. A.M. Joseph, Adivakal.
Jacob (Babu): Studying.

M. A. CHACKO(Chackochan): After education worked in Railways for some time. Afterwards he was in Kuwait. During Gulf war he returned home and concentrating in domestic matters.
Married Sowmini, D/o. P.I. Eapen, Koodathummuriyil, Adichanallore.
Two sons: Abraham Chacko (Reji), Eapen Chacko (Kochumon)
Three daughters: Raji, Jiji, Shiji
Raji is married to Anil, S/o. Mathew K. John, Kochiparambil, Puthuppalli.
Jiji to Jain, S/o. Pappachan, Poovallore, Elamannur.
Shiji to Shibu, S/o. Daniel, Padinjattedathu, Ullannur.
Abraham Chacko (Reji): After education worked in Bombay for some time. Returned home and was running his own business. Now concetrating in domestic matters.
Married Sheeja D/o.A.G.Thomas, Kochumalil, Kattod, Tiruvalla.
Two sons: Bibin, Jibin. (Jibin died at a very young age)
Eapen Chacko (Kochumon)-(B.E.): After graduation he was teaching for some time. Now working with Enron Power Project, Bombay.
Married Leena D/o. Rev. Fr. George Joseph, Kallupurackal, Kanjirappally. Leena also employed in Bombay as a teacher.
JOSEY ABRAHAM-MA.BEd.LLB. (Kochukunju):


is headmaster of St.Mickles High School, Bombay. Active in spiritual activities.
Married Leelamma (BSc.BEd.) D/o. T.T.Joshua, Thekkineth, Konni.
Two daughters: Leena, Susie.
Leena is married to Suresh, Kochiyil, Kayamkulam.
Susie is Engineering student.

CHERIYAKUNJU:


Was an automobile engineer. Married Aliyamma from Nalanthra family, Olasa. Died at the age of 28. No children.

(4) OUSEPH CHERIYA -(CHENGAROOR MADATHIL)

Main occupation: Agriculture.
Wife was Kocheliamma, D/o. Thommachan, Kodiattu, Chathamala.
Died in 1916.
Four Sons: Kunjouseppachan, Thommachan, Kunjavarachan, Kariyachan.

KUNJOUSEPPACHAN


He died unmarried.

THOMMACHAN(M.C.THOMAS):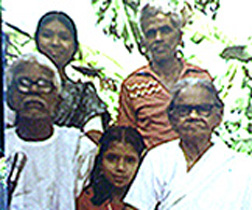 He was a very active and wise person. Main occupation was agriculture. Wife Saramma was from Manjanakuzhi family, Puthucherry.
Thomas died on 5-9-1985 at the age of 92. Saramma died on 29-6-1989.
One son: Cheriyan Thomas(Thankachan)
Three Daughters: Alikutty, Mariyakutty, Kochusaramma.
Alikutty is married to George, Alancheril, Changanacherry.
Mariyakutty is married to Chackochan, Parasseril, Changanacherry.
Kochusaramma to Philip, Kariplaparambil, Ayiroor.

CHERIAN THOMAS(Thankachan): the only son of Thomachan; main occupation was agriculture.
First wife Claramma D/o. Ouseppachan, Vettithanam, Changanacherry.
One son, Thomas Kutty and two daughters, Nirmala & Annamma in this marriage
Claramma died on 29-7-1975 and was burried in Eettickal church, Puthucherry.
Second wife Marykutty is from Karikkoottathil, Mukkoottuthara. No children in this marriage.
Nirmala is married to Thomas Mathew, Pullukattil, Vadakekara, Changanacherry.
Annamma is a student.
Thomas Kutty:


after education was in Gulf for some time. Returned home and running own bussiness. Wife is Litty, D/o. George, Vennalil, Changanacherry.
Two sons: Tijo and Tojo both students.

KUNJAVARACHAN(M.C.ABRAHAM):


Main occupation, agriculture. Wife was Aleyamma D/o. Keevarichan, Kaniyanthra pullukattu, Mepral.
Four sons: M.A. Varghese(Thankachan), M.A. Ninan(Kunjenachan), M.A. Joseph (Ouseppachan), Fr. Abraham Maret.
Two daughters: Sosakutty, Kochumariyamma>
Sosakutty is married to P.V.Chacko, Pooppallil parasseril, Chennamkeri.
Kochumariyamma to V.G.Sakhariya, Vadakethazhe Mudackamannil, Thumpamon.

M.A.VARGHESE(Thankachan): Most of his life he spend in singapore. He was the general manager of a shipping company.
First wife was Sosamma, D/o. Sakharia, Kottackadu, Kayamkulam.
Three sons: Abraham Varghese(Roy), Sakharia Varghese(Scheri),George Varghese (Georgy).
And Two Daughters: Alice, Mariyamma(Suseela)
Alice is married to Thomas Varghese, Neithallore, Koodallur.
Mariyamma(Suseela) to John Thomas Pattamookkil, Niranam.
Thankachan's second wife was Annamma(Thambu) D/o. Rtd. Dist Judge A.Cheriyan No children in this marriage.
M.A.Varghese died on 2-3-1994 and Thambu died on 6-1-'95. Both were burried in Puthencauvu Orthodox Church.

Abraham Varghese(Roy)-DCA. He was in Singapore for some time and now in Australia as the financial director of a company.
Married Dr. Sandra D/o. M.C.Thomas, Muringasseril, Vallamkulam.
Three sons: Varghese(Jeevan), Thomas(Naveen) & Vijai all students.

Sakharia Varghese(Scherry): Serving as the Director of an Engineering company in Australia.
Wife is Mary, D/o. George, Kanjiravelil, Kallooppara, now settled in Sydney>

George Varghese(Georgy)-MBA. Is in USA. Wife is Saramma(Thankam) from Olassa.
Two daughters: Laveesa & Sonia, both students.

M.A.JOSEPH(Ouseppachan)-BSc BEd. Worked as a teacher in MGD High School, Puthucherry for some time. Afterwards went to singapore.
Married Marykutty D/o. V.M. Joseph, Vattasseril, Mallappally.
One son: Abraham Joseph(Nibu).
Two daughters: Alizabeth(Sumu), Mariyamma(Sajini).
Alizabeth(Sunu) is married to Mohan M. Peter
Mariyamma(Sajini)-MBBS is serving in Singapore and married to Mohan Thomas an Engineer.
Abraham Joseph(Nibu): Graduated in Engineering and serving in Singapore.
Wife is Manju-CA.
FR.ABRAHAM MARET(Jr):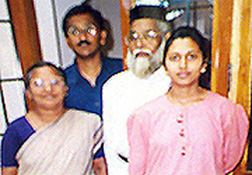 Became schemmachan on 27-11-1965 under His Grace Divine Mathews The First of Catholicate. Full priesthood on 3-6-1968 at Thabore Dayara, Pathanapuram under His Grace Divine Thomas Mar Themothiose Metropolitan.
He graduated from Kerala university and completed his degree in theology from Kottayam.
Wife is Thankamma D/o.N.C.Eapen, Nallur Puthenveettil, Arattupuzha.
One son: Shibu and one daughter: Merin Liza.
After serving in many Orthodox churches in Kerala, now Fr. Abraham Maret is serving as vicar of St.Gregoriose church, Bangalore. Shibu after graduation in printing technology, working in Gulf.
Merin Liza is a BDS student.

KARIYACHAN:


Details not yet available.

(5) FR. ABRAHAM MARET (VALYACHAN)- MARET VADAKETHALACKAL

Fr. Abraham Maret, Vlyachan, as he was popularly known, was the vicar of St. Mary's Church, Kallooppara, for a long period of time. He was an accomplished religious person, a truely devoted, highly deciplined and knowledgeable priest, who knew and practiced all the commandments literally and in spirit; and enforced all the canons of the Orthodox Dinomination in their full meaning and depth.
He was recognised by PARUMALA THIRUMENI as one of the most accomplished FATHER in the Orthodox Dinomination. And Abraham Maret is said to have been carrying out the routine Confessions of Parumala Thirumeni. The forty-one day's Services after the death of PARUMALA THIRUMENI were also graced by Fr. Abraham Maret, and he stayed in Parumala for all the forty-one days, for this reason. Fr. Abraham Maret was having very deep knowledge in syriac.
Fr. Abraham Maret wanted to distance himself from all the worldly life and luxuries during his last days and for this purpose he laid the foundation stone for a Prayer Room in his own land to the west of present St. Stephen Church, and this is where the small cross is now situated. Somehow before he could fulfill his wishes he passed away at the age of 55 on 13-5-1916.
The above foundation stone is said to have given the inspiration for the family members to go for the construction of the
Maret Family Church(Old Maret Palli).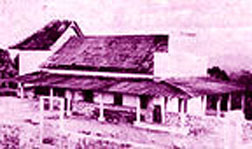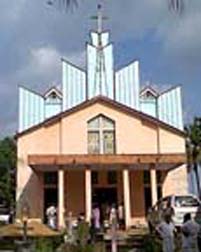 In the picture just above we see the present St. Stephen's Orthodox Church in place of the old Maret Family Church.
Fr.Abraham Maret was laid to rest at St. Mary's Church, Kallooppara.
Fr. Abraham Maret's wife was Aachikunju, D/o. Varkey, Thumbayil Puthupally. Aachikunju died at the age of 45. She was also burried at St.Mary's Church, Kallooppara.
Four Sons : M.A. Joseph (Kochouseppachan), Fr. Abraham Maret (Kochachan.), M.A.Barsoma (Barsommachan) &
M.A. Oommen (Kochummachan).
One Daughter : Aachikunju, was married to Eappachan, Valakuzhiyil Puthenpurackal, Mallappally.

M.A. JOSEPH (Kochouseppachan):


He was very proficient in syriac and used to go to many Churches in and arround Kallooppara for religious discourses.
Main occupation was agriculture
Akkamma, D/o.Peter Vydyan, Mattackal Puthukeril, Niranam, was his first wife. Akkamma died before any child was born.
Second wife was Saramma D/o.Kuttiyachan, Kovoor, Tiruvalla. M.A.Joseph died in 1966 and Saramma died on 31-7-1970.
One Son : V. J. Abraham and
Five Daughters : Kunjamma, Thankamma, Ammukutty, Kochannamma & Kunjumol.
Kunjamma is married to T.P.Thomas, Thottupurathu, Ambarikattu Vazhoor, Vadakkan Anicaud.
Thankamma to M.O. Chacko, Medayil, Pulinkunnu
Ammukutty to N.I.Mathew, Mannil, Noorommavu.
Kochannamma to M.O.Sebastian, Kulathumkal, Changanacherry.
Kunjumol to K.I.George, Kodiattu, Tiruvalla.
V.J.ABRAHAM (Thampy):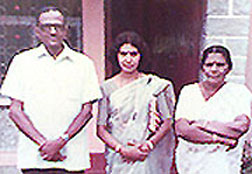 Son of M.A.Joseph, after education, started his career in Mysore as an estate officer. Afterwards he acquired "Mysore Tyres" and was running it under his ownership till he died on 26-2-1997. His wife is Saramma (Kunjamma), D/o. Fr.Vraghese, Thevarvelil, Kozhencherry.
Two Sons : Joseph Abraham & George Abraham.
One Daughter : Saramma, who is married to John Mathai, Mukkattu Palackamannil, Chengannur.
Joseph Abraham (B.Sc.): He was an officer in Syndicate Bank, in Goa. His wife, Ajantha is from Goa. He died of heart attack on 30-5-1984.
Three Sons : Ajai, Ashmin & Anu; all are students.
George Abraham (M.A.):


After graduation he was involved in running his father's business. After his father's death, he is concetrating full time in the running of Mysore Tyres.
He married Mary, D/o.(Late)K.V.Philip, Bangalore.

FR. ABRAHAM MARET(Kochachan):


He was respected and liked by people from all relogion and caste. He accepted the catholic faith seven years before the Malankara wrheeth movement was gaining momentum. Because of his devotion and inspiration many catholic Churches came into being in different parts of the state.
In addition to his priestly duties and responsibilities he was rendering free Homeopathic treatment to the needy, thereby utilising his knowledge in homeopathy for the good of the public by opening dispensaries in various places. He was also popular with his speeches. He had good contact with Vatican and Roman Patriarch and he was the first priest to conduct Holy Service using the Roman "Thaksa".
His life came to an end on 30-6-1954 at the age of 58. He was burried inside The Lourd Church, Puthucherry with all the religious respects he deserved.
His wife was Aliyamma D/o. Kunjachan, Kaithayil, puthucherry. Aliyamma died on 24-12-1989.
Three Sons : A. Maret (Achankunju), Alex Maret (Kunju) & Rajan A Maret (Rajan Kunju)
Four Daughters : Ammini, Chinnamma, Ammini(Jr.), Kunjumol.
Eldest daughter Ammini died at the age of eight.
Chinnamma is married to C.M.Mathew, Chackalamannil, Thumpamon.
Ammini(jr.) is married to Antony, Medayil, Bell Heaven Gardens, Trivandrum.
Kunjumol is married to Jolly Joseph, Arackaparambil, Cherthala.
A. MARET (Achankunju):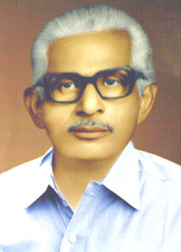 Through the students congress A.Maret entered the Indian indipendance struggle and as the indipendance movement picked up momentum he became fully involved in the political struggle.
But at a certain stage, due to ideological difference A.Maret distanced himself from Congress and joined Communist Party of India. His Philosophical, Oratorical and journalistic abilities were worth mentioning. He left CPI before it splited into left and right as he felt that it is not the right berthing place for his ideology to be downloaded.
Afterwards he worked for All Kerala Catholic Congress, Christian Democratic Party, Kerala Christian Federation etc. He was also running his own printing press and a publication called "Kavana Kavitha", that was in circulation for some time. He also worked in Malayala Manorama, Kottayam as a journalist for some time.
He died on 31-3-1990.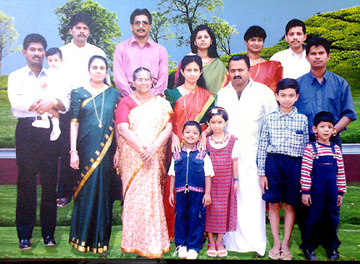 Wife Thresiamma (Theyyamma) is the daughter of Pappachan, Thalodil, Kuruppamthara.
Three sons: Sunil, Subhash, Sujith.
Three daughters: Sujatha, Sulekha, Suseela.
Sujatha is married to Kunju, S/o. K.M.Chandy.(Ex. Governor of Madhyapradesh)
Sulekha is married to Kurien Alexander(Biju), S/o. Alexander, Mundokulath, Puthucherry.
Suseela is married to Pradeep, Koothottil, Kottayam.
Sunil is working in Sharjah, UAE. Married Susan, D/o. Chacko Thomas, Puthenparambil, Pulinkunnu.
Subhash: Unmarried, running his own business.
Sujith: Concentrating in domestic affairs and running his own business. Was in Gulf for some time.
ALEX MARET(kunju):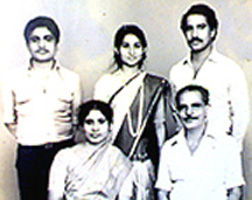 After education joined police Department. Subsequently was elevated to the post of RTO before retiring. Now concentrating in family matters. He was President of Maret Kudumbayogam and now serving as Convener. Wife is Leelamma, D/o. Baby, Vattasseril Thoppil, Mallappally.
One son: Abey Alex(Suresh) and one daughter: Suji.
Suji is married to Mathew Muthalali(Reji), Ambattu Poruvazhiyil.
Abey Alex(Suresh) B Com.: After Graduation he is employed in Gulf. Married Lovely, D/o. Jacob Kutty, Palakkunnathu, Thelapurathu, Maramon.
Rajan A Maret(Rajankunju):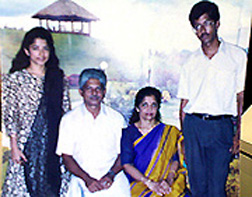 After post graduation while doing PHD in Sardar Patel University in Gujarath, he left for USA and was in USA for about 16 years. During this time he was President of National Federation of Malayalees in Ammerica and also Chief Editor of the Malayalam Publication "Aswamedham". In his early days he was President of All Kerala Balajana Sakhyam and was also College Union Chairman. He was also a good writer, Orator and very proficient in literature. He was also convenor of Vadakethalackal family youth wing.
Died on......
Wife is Thankamani, D/o. K.M.Antony, Kavumkal, Kurumbanadam.
One son: Abu Maret, Studying as well as working in USA.
One daughter: Jameela.


Jameela is married to Mathew J. Kulangara, son of Saroja Jacob, Ooppoottil, Kottayam. They are settled in USA.

M. A. BARSOMMA (Barsommachan)


Main occupation was agriculture. His wife was Annamma D/o. Poulochan, Moothedathu, Kallooppara. Barsommachan died on 18-9-1972 at the age of 73. Annamma died on 12-6-1970 at the age of 72.
Six Sons: V.T.Abraham(Kunjavarachan), V.B.Mathukutty, M.B.Joseph(Baby), M.B.Varghese(Kunjunjachan), Thomas Barsomma(Thampy), Oommen Barsomma(Kunjumon)
Four Dauhgters: Thankamma, Sosamma, Ammini, Kochannamma.
Thankamma is married to Avarachan, Meletharayil, Anicaud.
Sosamma to Chackochan, Kurudamannil, Pulithitta, Ayiroor.
Ammini to Kunjappan, Manalil, Kumbanad.
Kochannamma to Abraham, Maruthottathil Medayil, Vennikulam
V.T.ABRAHAM: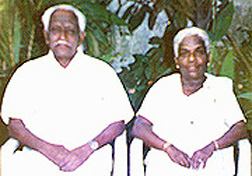 After retiring from Travancore State Force, accepted job in IRE Alway for few years. Now concentrating in family matters. Was a well known volley ball palyer at all india level. He was Volley ball Captian of the Travancore State Force team which earned Name and Fame in India as well as abroad. He was also a good foot-ball goal keeper.
Under his leadership two Catholic Churches were constructed, one in Hongkong and another in Eloor.
Wife is Marykutty, D/o. P.T.Cherian, Pulimoottil, Tiruvalla.
Three Sons: Thomas Abraham, Cherian Abraham, Sabu A Maret.
Two Daughters: Annie, Elsey.
Annie is married to Baby, Vellayil, Paravur.
Elsey to Mathayichan, Puthenpurackal, Thumpamon.
Thomas Abraham(Thomaskutty): After education serving in IRE, Eloor. Married Bany, D/o.George, Vanchikottu House, Quilon. Baby is teacher. Thomas Abraham is also Eloor Congress Area Secretary and Cashier of INTUC.
Two daughters: Dhanya, Navya.
Cheriyan Abraham(Cheriyankunju): An officer in Alway Aluminums. Married Saly, D/o. Pily, Thottakadu, Perumbavoor. They are also running their own business in Aluminium Products.
One son: Abin and One daughter: Mary.
Sabu A. Maret: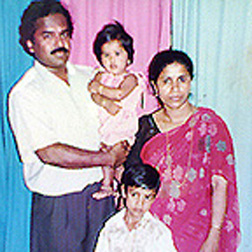 After education serving in Vienna, Austria.
Wife Chinnu is from Vakahtanam. She is also employed in Vienna.
One Son: Sachin(Died when he was very young)
One daughter: Mary.
V. B. MATHUKUTTY:



Travancore State Force officer.Settled in Ex-serviceman Colony, Vechoochira. Died on 21-12-'95. Wife Aliyamma is from Elanjimoottil family, Koothrappally. Aliyamma was a teacher, now retired.
Three Sons: Thomas Mathew, Jose Mathew, Avarachan
Two Daughters: Thankamma, Rossamma.
Thankamma is married to kurien John, Ennasseril, Vakathanam.
Rossamma to V.M.John, Vadakkekottu, Vennikulam.
Thomas Mathew: Living in Mannadisala. Wife Leelamma is from Kanakappalam.
Two Sons: Subin, Sibin.
One Daughter: Suja
Joseph Mahtew, B Com.: Running own Ayurvedic Pharmacy. Wife, V.C.Annamma is a teacher
Two Sons: Mathew(Jobin), Joseph(Jibin).
Abraham Maret(Avarachan): Concentrating in family matters. Wife is Jessy
One son: Robin and One daughter: Roshin.
M.B.JOSEPH(BABY): Main occupation agriculture. Wife is Achamma D/o. Koshy Varkey, Chirayirambu Koyithottu, Maramon.
One Son: Joemon Joseph
Five daughters: Annamma, Saramma, Achamma, Ponnamma, Ambili.
Annamma(Joemol) is married to Simon S/o. Daniel, Madolil Vadakkethil, Omallur.
Saramma(Suseela) is married to Laly, S/o. Thommachan, Manjallur, Vennikulam.
Achamma(Kochumol) to Viji, S/o. Mathukutty, Panikkamuriyil, Mallappally.
Ponnamma to Saji, Attasseril, Thuruthicadu.
Ambili is unmarried.
Joemon Joseph: The only son of M.B.Joseph. After working in Bombay for some time, now working in Gulf; and is unmarried.
M.B.VARGHESE(Kunjunjachan):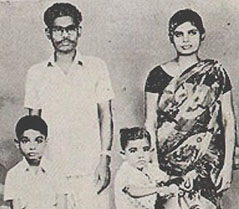 He was working as an estate writer and was Settled in Thonikkadavu, Ranni.Died on 16-10-'92. Burried in orthodox Church, Perunadu. Wife is Aliyamma, D/o. K.E.Eapen, Thonikkadavu Kuttikkattil, Perunadu.
Two Sons: Shibu, Shaji and one daughter: Sheeba.(Student) Shibu: Working in Gulf. Wife is Reni, D/o. P.A.Mathew, Puthupaeambil, Thobikkandam.
Shaji: Working in an estate and also taknig care of family matters; unmarried.
THOMAS BARSOMMA(Thampy):


After education worked in Mysore Tyres for some time. Then started his own re-treading company "R.K.Tyres" in Mysore. Wife is Molly, D/o. O.M.Mammen, Kuttoor, Tiruvalla.
One Son: Ani and One daughter: Anitha.
Anitha is married to Boby, S/o. Chackochan, Kayyalathu, Mallappally.
Anil: After passing BDS, running his own Dental Clinics in Mysore. Wife is Bindu, D/o. K.G.Philip, Kuzhiyil, Kayamkulam. Bindu is an Electronics Engineering graduate and Lecturer in St. Philominas' College, Mysore.
OOMMEN BARSOMMA(kunjumon):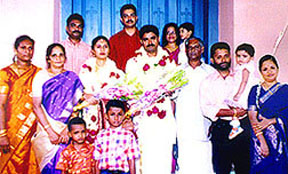 Main occupation is agriculture. He is the treasurer of Maret Kudumbayogam. Wife is Sosamma D/o. Yohannan, Karappallil, Valanjavattom, Niranam
Three Sons: M.O.Thomas(Biju), M.O.John(Byju), M.O.Abraham.
One daughter: Beena, Working in Pushpagiri hospital as nursing staff; unmarried.
M.O.Thomas(Biju): Working in Mysore after education. Married Beena, D/o.(Late)Kurien, Powvathilethu, Vazhikkadavu.
M.O.John(Byju): After passing Hotel Management worked in Bombay for some time. Now working in Gulf. Married.....
M.O.Abraham: After passing ITC, working in Traco Cable Factory, Tiruvalla. He is unmarried

M. A. OOMMEN BA. LT.(Kochummachan):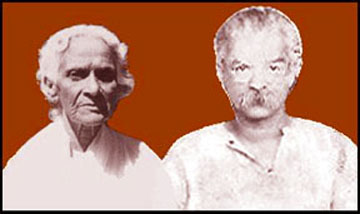 The youngest son of "Valyachan" (Late Rev. Fr. Abraham Maret). His extraordinary
knowledge and proficiency in English Language was well known. His oratorical
abilities have always attracted crowed in Educational Institutions where
he used to present many topics and lead many debates. He has proved his
unquestionable and unchallenged capabilities as an administrator wherever he
worked; as a Military Officer, as a Bank Officer, as an Estate Superintendent and
above all an English Language Teacher who was admired by all students and Teachers alike.
Wife Mary (Pennamma) was the daughter of Peter Vaidyan of Puthukkeril
Family, Niranam.
Kochummachan died on 19-07-1958 and Pennamma on 07-04-1983.
They have four sons and two daughters: M.O.Abraham (Shaji), M.O.Thomas
(Aniyankunju), Jose Oommen (Joseykunju), Josey Oommen (Achankunju), Joy Susan
(Joyamma) and Lillykutty Oommen (Lillykutty).

Joy Susan is married to M.C.Abraham(Kuttappan), Mulackal, Neerattupuram
Lillykutty is married to Jacob Varghese, Puthiyaveetil, Puthencauve.

JOSEYKUNJU:
met with a cycle accident causing lung damage, while he was in the High School classes.. In spite of the best available treatment given to him at that time, he developed complications related to the lungs damage and died while he was studying forSSLC.

ANIYANKUNJU:
was a person of superhuman intelligence and incredible capabilities. Friends used to call him HD (Human Dictionary). He did most of his Schooling in Madras. He secured Double Promotion twice.(A special promotion scheme that was prevailing in The Board of Education in Madras at that time for meritorious students) Hence he passed SSLC at the age of 13 that too with a State First. And with special permission from Kerala University he was admitted to the Intermediate in University College, Trivandrum. While he was studying in the University College, he developed serious Mental problems and had to discontinue the
studies. He was on treatment for a very long time. He died at the age of ………and he was unmarried.

M.O.ABRAHAM (Shaji):


was a JCO in military service. After retirement from Indian Army he was concentrating in domestic matters. He received the
Presidents' Gold medal (Award) for exemplary Service from President of India V.V.Giri.
He was very active in the affairs of Maret Kudumbayogam and was holding positions such as Treasurer, Secretary, President etc for a long time. He was also General Secretary of Vadakethalackal Mahakudumbayogam for a number of years. He was The Trustee of St Stephen's Orthodox Church and also Treasurer of Orthodox
Syrian Convention, Kallooppara for a long time.
Married Elizabeth (Mollykutty) D/o of C.O.Thomas, Chackalamannil, Thumpamon.
Two sons: Ajith Abraham and Anand Abraham.
Two daughters: Anila and Shyni.
Anila is married to N. Ninan (Kunju) s/o P.N.Ninan, Ooriyeppadickal Punnackal,
Kumbanadu.
Shyni is married to Anil George, Kolathurpuzha and both are in Kuwait.
Ajith Abraham (Ajith):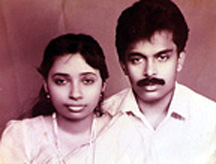 After education worked in UAE for few years. Now working in
Kuwait.
Married Susan d/o Thomas Thomas, Attayitharayil Ranni. Have two daughters: Nihara
and Nikhila.
Anand Abraham (Anand):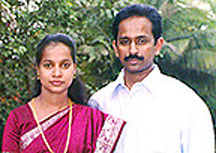 After Graduation worked in KSA for few years. Now working in Kuwait.
Married Suja d/o T.J.Thomas, Thenangatethu, Edayaranmula.
Have one daughter,Sharon.
JOSEY OOMMEN (Achankunju) :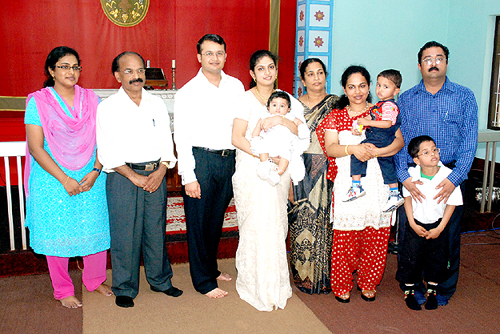 After passing Diploma in Mechanical Engineering in 1964 joined N S S Politechnic, Pandalam as a Junior Lecturer. In December the same year resigned this Job to join Neyveli Lignight Corporation, Madras and continued in Neyveli till December 1975 as Junior Plant Manager. Joined ADGAS, Abudhabi, UAE in January 1976 and continued to work with ADGAS as a senior executive till retirement in September 2003
Wife Mary(Lillykutty)[BA.BEd.] D/o T.M. Eapen, Thycoottathil, Keezhvaipur, East Mallappally. She was working in Church English Medium School , Neyveli, Madras for some time.
They have three daughters: Anisha, Ashley and Ashbey
Anisha passed MBBS and is married to Dr. Ninan C Mathew, MBBS, MD, Chunkathil, Chathankary, Tiruvalla. They have two sons. They are now in Adelaide, South Australia.
Ashley passed Masters Degree in Hospital Administration and was working as Junior Administrator in Pushpagiri Medical College Hospital, Tiruvalla. Ashley is married to Jithesh George, (B Tech Chem., Business Development Manager Larsen & Toubro, Baroda), from Nedumthallil Family, Alwaye.
Ashbey took her BDS Degree from Kasturba Dental College, Mangalore and is practicing in Specialty Dental Clinic Tiruvalla. Not married.

Note:
This web site is designed and maintained by Josey Oommen and hosted free by Tripod. This site was started as a Hobby in 1998. Over these years this site has grown in content and has well served as a means of "Family News Flash" for many overseas members of Maret Family and continues to give an enchanting depiction of Maret Family History for the future generations to come.

(6) IDICHANDY (CHANDIKUNJU) - KIZHAKKETHALACKAL(PEROOR).

Was a very clever and intelligent person. He was one of the founding members of the
Maret Family Church. (Present St Stephen's Orthodox Church, Madhathum
Bhagom North) He was the President of the old Kallooppara Bank. He used to
write his Diary on a Daily basis and this has helped to a greater extend in
preparing Maret Family History.
His main occupation was agriculture. He died at the age of 94.
Wife was Aleyamma D/o Peelipochan, Thazhathethil, Puthupally.
Four sons: Ouseph, Philipose, Oommumman (Rambachan) & Avarachan.
Three daughters: Aachi, Mariya & Aleyamma.
Aachi was married to Alexander Kathanar, Kaniyanthra Pullukattu, Mepral.
Mariya died at the age of 17
Aleyamma was married to Eapen, Maroorthottathil, Kannamkara, Vennikulam.

OUSEPH


was a Forest Officer. First wife was Aleyamma d/o George Nadavallil,
Mavelikara. They had one daughter in this marriage, Aleykutty who was married to
Avarachan, Charivila, Kundara.
Second wife was Achiyamma from Anjilimoottil family, Cheppattu. They had a daughter
Ammini who was married to Rajappan, Alumkal, Puramattom.

PHILIPOSE (Peelippochan)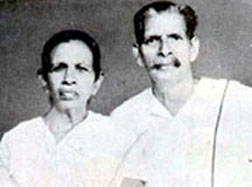 Main occupation was agriculture. Marreid Annamma D/o
Oommachan, Alummoottil, Kaarichal.
Philipose died on 15-10-1990.
Four sons: K.P.Alexander, K.P.John, K.P.Oommen & M.P.Joseph(Ouseppachan)
Three Daughters: Aleyamma, Kunjoonjamma & Annamma.
Aleyamma (Kunjamma) is married to Perumal, Elanjickal Vazhappalladil, Veeyapuram.
Kunjoonjamma died at the age of 2.
Annamma was married to Chackochan, Kiliyileth, Kayamkulam.

K.P. ALEXANDER:
was 21 and K.P. JOHN: was 16 years old when they died.

K.P.OOMMEN(Oommachan):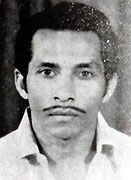 was serving Indian Army for some time. Afterwards he
took up a job in the Gulf. Returning from Gulf he was looking after family
matters. He died on 28-07-1989.
Wife is Marykutty, D/o Chackochan, Thoppil, Parumala.
One daughter, Bobby, is married to Reji, S/o Babukutty, Vattasseril, Mallappally
. M.P.JOSEPH (Ouseppachan):
Main occupation was agriculture. He is engaged in social
work and always come forward to help anybody in need.
Married Kunjamma, D/o E. Yohannan, Panickaleth, Vazhamuttom.
One Son: Shibu and One daughter: Sheeja.
Sheeja is married to Shabu, S/o. C.A. Thomas, Cherthorn, Kadamparoor.
Shibu : After education assisting his father in day to day domestic matters
.
AVARACHAN:
Youngest son of Idichandi, was a good practitioner in Ayurveda.
He married Thankamma from Chirattankeril, Pallippadu. Died in a buss accident .
They had a Son by name Alexander Abraham (Sanderkutty)
ADV. ALEXANDER ABRAHAM (Sanderkutty):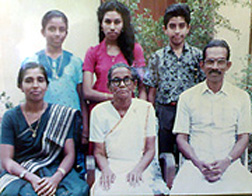 was a leading advocate in Harippad. Wife was
Rebekkamma (Joice) D/o. T.K. Koshy Vaidyan, Thoppil, Vadakkumthala. Settled
in Harippad.
Died on 14-12-1993.
One son: Abin and two daughters: Premeena & Sebeena.
Premeena is married to Benny, Venmony and Sebeena is a Nursing student.
Abin : After education working in Bombay
OOMMUMMAN (Most Rev. Thomas Ramban):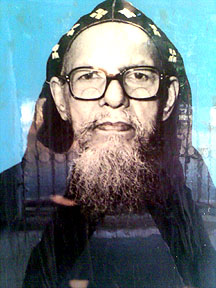 Ordained to the priesthood by His Grace Vattasseril Metropolitan and was the Vicar of Coimbatore Orthodox Church for a long time. Under his leadership and initiative this church was developed to one of the well known religious institutions in the region. Later as per the decision of His Grace Vattasseril Metorpolitan and His Highness Basselios Catholicose, he was called back from Coimbatore and after the ordination to the Higher Christian Ministry as RAMBAN, he was in charge of Parumala Seminary for a long time.
He was then shifted to Othera to take charge of the Administration of the DAYARA and the Orphanage which was being managed by H. G. Koorilose who was ordained as Metropolitan by this time.
Due to health problems he had to leave Othera and was resting in his home for a couple years before he returned to othera for a second time after H G Athanasios Metrpolitan took charge of Othera.
His knowledge of Syriac was well known and much appreaciated by all the cotemporary priests and juniors who were practicing under him. He died on 23rd July 1992.
(7) OUSEPH MATHAI (MATHAIKUNJU) - MANAYAMMANNIL.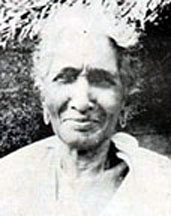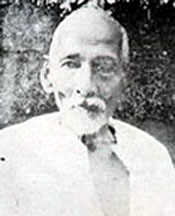 Main occupation was agriculture. Has written many poems and he had an artistic mind.
Wife was Aleyamma, D/o. Keevarichan, Mammoottil, Puthencauve.
Aleyamma died on 30-06-1957.
Ouseph Mathai died on 11-12-1957 at the age of 86
Four sons: M.M.Joseph (Kunjoonju), M.M.Varghese (Keevarichan), M.M.Abraham
(Oonnoonni) & M.M. Mathai (Mathaichan)
Three daughters: Achikunju, Aleyamma & Thankamma.
Achikunju is married to Ouseppachan, Varikkalathil Kallupurackal, Edathua.
Aleyamma is married to Mathulla Mappilla, Kandathil Kannankara, Vallamkulam
Thankamma is married to George, Marathummoottil Thachappallil, Venmony.

M. M. JOSEPH (Kunjoonju):


He was a teacher. Wife Mariamma was the daughter of Mathulla Mapillai, Anjilimoottil Kandathil, Kattodu. Joseph died on 2nd May 1969 and Mariamma on 10th July 1990. They had seven sons: M.M. Mathew(Mathukutty), George Joseph(George), Abraham Joseph(Baby), M.M. Joseph(Thampy), M.M. Eapen(Kunjappan), M.M. Philipose (Achankunju) & N. Joseph(Thampachan) Had seven daughters: Aleyamma, Sosamma, Mariamma, Annamma, Susamma, Ammini and Aachiamma. Aleyamma is married to C.P.Cherian, Cheruvattur, Dindikal. Sosamma died at the age of 6. Mariamma is married to Georgekutty, Kollanethu, Mavelikkara. Annamma is married to P.J.John, Pathakkattil, East Othera. Susamma is married to K.V. Kuriene, Kalloor Thazhchayil, Anjalithanam. Ammini is married to George, Kavunkal, Karunagappally Aachiyamma is married to P.V.Chacko, Poovathil, Puliyoor.

M.M. MATHEW(Mathukutty):
was a very popular Homeo Doctor. Wife Aleyamma was the daughter of Varkeyechan, Kurumthottickal, Kozhencherry. Aleyamma died on 6th July 1977 and Mathukutty on 2nd May 1996.
Two sons: Joseph Mathew(Joy) and M.M. Varghese(Varghesekutty)
Two daughters: Mary and Elsey.
Mary is married to A.C. George, Santhalayathil, Chullimala, Chengannur. Elsey is married to George Mathew, Enattu, Anicaude.
Joseph Mathew(Joy): Main occupation is agriculture. BWife Thankamma is the daughter of Koshy Mathew, Kuriyilodickal, Pulikeezhu.
Two sons: M.J. Mathew(Saji) & Biju Joseph and one daughter, Mollykutty. Mollykutty is married to Zavier, s/o M.P. Antony, Moolayil, Iringalakkuda.
M.J. Mathew(Saji): After education working in a company in Bombay. Wife Ivey is the daughter of M.P. Paily, Melethu, Moovattupuzha. Ivey is also working in Bombay as a Nurse.
Biju Joseph: is working in Bombay. He has served as Secretary to Maret Kudumbayogam.
M.M. Varghese(Varghesekutty):


After Education he worked in a Company in Kozhikodu. Afterwards he took up a job in the Gulf. Back from Gulf he started Stock Broking and now running his own Establishment called JKV STOCK AND SHARES affiliated to Cochin Stock Exchange.
He is a very hard working and industrious person, even from young age, and he deserves appreciation, that, because of these qualities he earned a lot of financial assets and properties, unlike many others of his age.
Wife Leelamma, daughter of K.V. Thomas, Ayikkolil, Pandanadu was also working as a nurse in the Gulf.
One Son: Mathews, is studying for MBBS.
One daughter: Lincey, is a student.

GEORGE JOSEPH (George):
Main occupation was agriculture. Wife Annamma is the daughter of Oommen Panicker, Maranattu, Kundara.
Two daughters: Sali and Lalamma.
Sali is married to Ipe, Ilavumkal, Mallappally.
Lalamma is married to Reji Samuel, Kankalil, Nangiarkulangara.

ABRAHAM JOSEPH(Baby):
After education he was working in the Integral Coach Factory, Madras. He was still with IFC when he died on 7th Dec. 1978, Body was brought home and buried in St Stephna's Orthodox Church. He was one of the co-founders of Kallooppara Syrian Convention. Wife Kochumariamma is the daughter of Thomas, Plakeezhu, Puramattom. Two sons: Roy and Santhosh. Roy is taking care of the household affairs and Santhosh is working in ICF, Madras.

M.M. JOSEPH(Thampy):
Main occupation is agriculture. Wife Thankamma is the daughter of Avarachan, Kulathakkal, Punnackattu, Kozhencherry. One Son, Binu, is working in Bombay after education.

M.M. EAPEN(Kunjappan):
He left for Bangalore at a very young age and was working there. Further information not available.

M.M. PHILIPOSE(Achankunju):
After education he took up job in Bhopal Chemical Limited and continued there until retirement. Wife Ammini is from Kochuveettil, Chennithala. Now he is back home for a happy retired life. Only son
Joji is working in Baroda.

N. JOSEPH(Thampachan):
Main occupation is agriculture. He has actively served Maret Kudumbayogam in various capacities such as Secretary, Vise-president, Treasurer etc.
Wife Mollykutty is the daughter of K.E. Varghese, Kottupurayidathil, Keekkozhoor.
One son: Jaz Joseph and one daughter: Janzey.
Jaz Joseph: is working in Bombay after education. Janzey is a student.

M. M. VARGHESE (Keevarchan):


During the first world war, he was in military service and had been to places like Masappottamia, Syria etc. Came back and joined the Travancore Police Cadre and continued till retirement, as a very efficient Police Inspector. Wife Kunjamma is the daughter of Kochoyichan, Kaliyickal, Kollakadavu. Keevarichan died on 20th July 1970 and Kunjamma on 20th May 1996. One son: Rajan Maret and three daughters: Molly, Kunjoonjamma & Baby. Molly is married to Shevalier and Advocate George Varghese Kannanthanam, Chengannur. Kunjoonjamma is married to George, Valiyakalayil, Kuriyannur. Baby is married to Joy, Vadakkethalackal, Mavelikkara.
RAJAN MARET: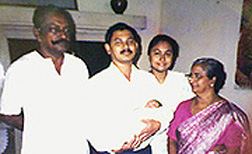 Was a very wellknown volleyball player. During his college days he was the leading player of Mar Thoma College Team, Tiruvalla which won many university and state-level matches. The ground-breaking "Smashes of Maret" were talk of the day among students and teachers alike. His organizing and leadership qualities in addition to his charming personality were so much inspiring to his innumerable friends!
From the times of the "Vimochana Samaram" he was involved in active politics. He was in the field of business and Buss Services for a few years and later taken up job in the Gulf. Came back home for taking care of family matters. He was also member of Kallooppara Panchayath and a member in the Kallooppara self financing Engineering college committee.
Rajan Maret died of a heart attack on 10th Nov. 2007
Wife Remani is the d/o T. J. Paul, Thacheril, Mannar.
Only daughter Renu is married to Maj. Dr. Sunil Mathew, s/o Pappachan, Kalladal, Mavelikkara.

M. M. ABRAHAM (Oonnoonni):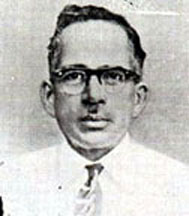 He was serving in Indian military MES Division as Superintendent. Kunjamma D/o. Ippechan from Theveril was the first wife. No children in this marriage. Second wife Achamma (Kunjamma) D/o. A.C. Mathew is from Appakkottu family, Mallappally.. One son: Mathews Abraham Maret(Babu). Oonnoonni died at the age of 60 on 16th January 1966 and Kunjamma on 11th March 1997 both at Madras and were laid to rest at the Kilpauk cemetery, Madras.

MATHEWS ABRAHAM MARET(Babu):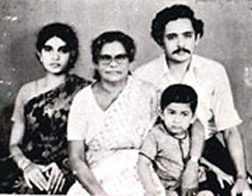 He has studied in Madras Christian College, Usmania University and in Marthoma College, Thiruvalla before he took his post Graduation (MA). He was an outstanding sportsman and an all rounder. He has worked as Purchase Manager in Travancore Electrochemicals, Chingavanam. Now he is the Director of an Exporting Company in Madras. He was the President of The Lions Club, Tiruvalla for a number of years. Wife Stell (Anu) D/o. T. C. Mathew (Excise Asst. Collector) is from Thengummadathil family, Thiruvalla. She was the president of the Lioness Club, Tiruvalla. One son: Abraham Mathews. Two Daughters: Asha and Meera. All are students.
M. M. MATHAI (Mathaichan):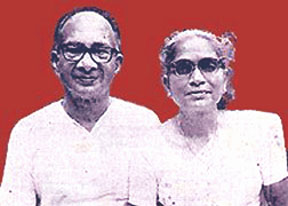 He was the undisputed person and the main driving and unifying force behind Vadakkethalackal Central Kudumbayogam as well as Maret Shakha Kudumbayogam for their revival and reactivation whenever there was a slowdown in functioning on various counts. He initiated means and ways and advised and encouraged the family members to follow the most appropriate and uninhibited practices at all times and his contributions as such will ever remain fresh in our minds.
He was a very popular person in Kerala Politics and was accepted by all political parties alike. During his studentship he joined the youth wing of Indian National Congress and became a very active participant. He entered the active political arena through his involvement in the Agitations of Christian, Ezhava and Muslim minority communities for their rights and social justice.
At the age of 22 he started practicing as a lawyer in Tiruvalla. Because of his full time involvement in the state congress and the political struggles and agitations thereafter he could find only very less time for his practice, hence he was known as an accomplished politician all the time.
Having actively participated in the Indian Independence Movements and the associated agitations, he was imprisoned five times. In various political cases though he was punished and meted out rigorous imprisonment for a period of five years, he was released after two and a half years in jail.
After independence though he returned to his practice as a lawyer, he started vigorously involving in promoting Trade unions. Pumpa River Factory Workers Union, Central Travancore Motor workers Union, Eastern Estate Workers Union are a few names of the many Trade Unions for which he was the life and soul
He was elected three times to THIRUKKOCHI and KERALA Legislative Assemblies from Kallooppara Niyochakamandalam. He has been member of many Government Advisory Committees such as Maracheeni Advisory Committee, Post and Telegraph Advisory Committee, Library gradation Committee, Yogic Advisory Committee etc. In the organizational sphere he has worked in various positions such as Taluk Committee Secretary, DCC Secretary, DCC President and Legislative Assembly Party Executive Committee Member etc. for a numbers of years.
He kept his commitments by finding time for maintaining his agricultural and Business interests in spite of his busy political schedules. The Kallooppara Syndicate Bank is one such establishment for Chits, Banking, Contract works etc. for which he was the chairman.
He has also made his presence felt in Educational and Religious fields. Pathanamthitta Catholicate College Governing Body Member, Kallooppara Syrian Convention General Secretary etc are some of the other positions he graced during his life.
In recognition of his Esteem Services to the Nation he was awarded the "Thamrapathra" and granted Central Government Pension. He was also granted the State Pension for the Legislative Assembly Members.
Towards mid Nineties, due to deteriorating health conditions he detached himself from all his busy schedules and started leading a quite life. He was our Kudumbayogam Rekshadhikari till he died on 15th February 1997 and will remain so for ever.

His first wife Mariamma was the D/o. Mathan Vydyan, Thaditharayil. In this marriage, he had one son; Mohan and one daughter; Leelamani. Kunjamma D/o. Chandikunju, Kodiattu, Tiruvalla was his second wife and had two sons in this marriage; Shaji Mathai and Jose Mathai.
Leelamani is married to Thomas Mathew, Azhakitharamannil, Sankaramangalam, Eraviperoor.

MOHAN MATHAI BSc. MA. MBA:
He had Post Graduation in Arts and Business Administration. He was in United States for a number of years. Came back to Kerala and leading a quiet life in Cochin. His wife Dr. Anney (P H D), D/o. N. G. Chacko, Arappurackal was also in United States and now back home. They have no children.

SHAJI MATHAI MARET M A, B Ed.:


He is the Principal of The Oil Refinery Higher Secondary School, Baroda. His talents in general and oratorical abilities in particular are well known, like his father. He was the President of Maret Kudumbayogam Youth Wing.
Wife Saley (M Sc. B Ed) .D/o George Kutty, is from Mattackal Puthukkeril family, Niranam. They have a son, Arun and a daughter, Merin; both are students.
JOSE MATHAI MARET: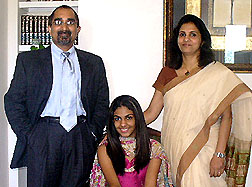 He was Secretary of Maret Kudumbayogam and President of Vadakkethalackal Youth Wing for some time. After education he left for United States and is still working there. His first wife Mini (M A.), D/o. Poulose, Chittezhathu, Arakkunnam, son Mathew Jose and daughter Jaima Mary met with a tragic car accident in Ammerica. The bodies of all the three were brought home and laid to rest in the cemetery of St. Stephen's Orthodox Church, Madathumbhagam North, Kallooppara. His second wife Beena and daughter Bekky are with him in the photo above.


This Page :
Designed & Maintained by jomaret
And Hosted by Tripod Inc.