WELCOME
TO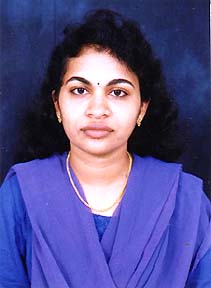 Dr. Anisha Maret-M.B.B.S.
Medical Officer,
Unity Hospital, Mangalore)
In my perception of "Health for Everyone", I believe it is a part of
the profession I have chosen, to impart some of the basic things about
"Healthy Living", which, people must know and practice in their day-to-day life.
So, it will be my constant endeavour to collect, compile and update those
informations to the best of my knowledge and present them through
this page, for the health of everybody who do and do-not visit me,
and here is what I have for you.....
GUIDE LINES FOR BODY WEIGHT

DAILY FOOD AND CALORIC REQUIREMENTS

LOW CHOLESTEROL / LOW FAT(TG) DIET
This page is still under construction,
in the mean time, please send your messages to: