OUR HOME...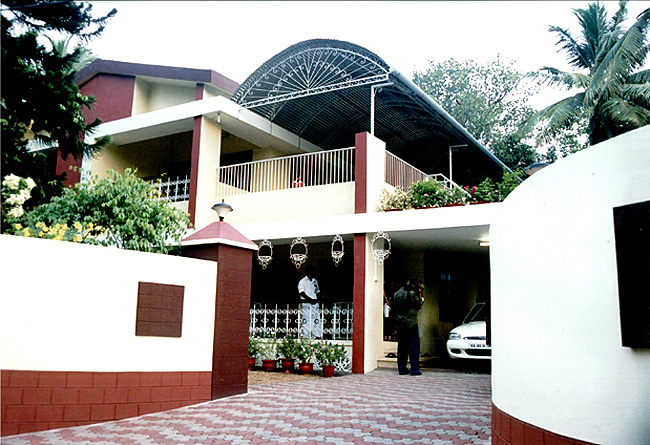 MARET
Railway Station Road
Tiruvalla-689101
Kerala,India.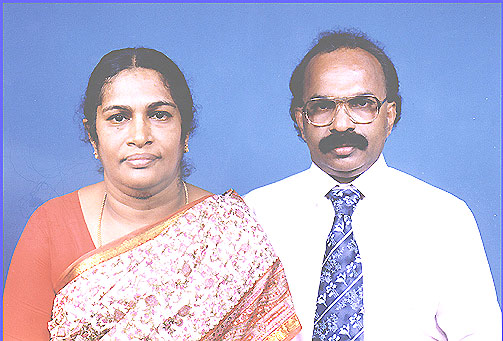 Josey Oommen Maret (Achankunju)
Youngest son of Late Mr.M.A.Oommen,Maret Vadakethalackal
Kallooppara,Kerala,India.
Asst.Engr.(Mech), Neyveli Lignite Corporation Ltd., Madras,(Dec.1964 to Dec.1975)
Senior Executive, Operations Dept., ADGAS, Abu Dhabi,(Jan.1976 to Sept.2003)

Mrs.Mary Josey (Lillykutty)
D/o. Mr.T.M.Eapen,Thycoottathil,East Mallappally, Kerala.
A trained graduate and former teacher in Church English Medium School,
Neyveli, Madras; now residing at Maret House, Railway Station Road,
Tiruvalla-689101, Kerala.
Dr.Anisha Ninan (Mrs.) - MBBS.

Eldest of our three daughters,

Malley Health Services,
Pinnaroo,South Australia


And

Dr. Ninan C. Mathew - MBBS. MD.


Consultant Physician (General Medicine),

Mallee Health Services
Pinnaroo, South Australia.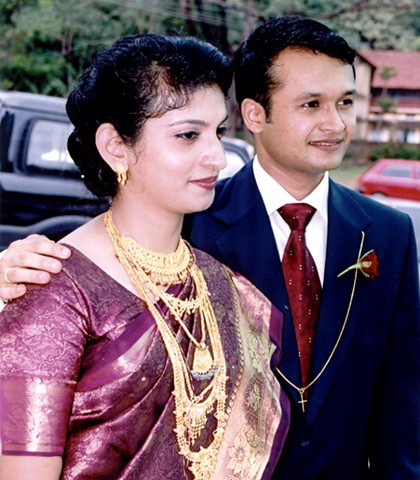 Mrs. Ashley Jithesh - MHA
(Master of Hospital Administration,)

Our second daughter,

And

Mr. Jithesh George - B.Tech(Chem.)
Manager - Business Development, Plant Engineering
Larsen & Toubro Limited
Pankaj Industrial Estate, Vadodara-391740.
Dr. Ashbey Josey - BDS
Our youngest daughter,
Manipal College Of Dental Sciences, Mangalore
(Manipal Academy Of Higher Education)
And Here Is